Your investment opportunities
Investment in real estate portfolio
Your investment opportunities
Investment in real estate portfolio
In 2017 "FRAPAN-Invest" and "arsago Real Estate" from Frankfurt have entered into a partnership for real estate investments in Panama.
We combine decades of real estate experience with local market access and network in Panama.
arsago was established in Frankfurt in 2001 and is a successful investment capital manager and asset manager for residential real estate with a track record of over 1 billion euros.
At the beginning of 2018, we started building a diversified real estate portfolio in Panama. Investors participate in this as limited partners.
Investors diversify their existing assets and achieve regular and attractive rental yields in USD.
The subscription phase for this portfolio ended.
Your investment opportunities
Investment in real estate portfolio
We are buying in Panama's prime locations, where employees of multinational corporations such as Nestle, Adidas, the United Nations (and another 250 multinational corporations in Panama) are looking for rentals.
Our investments so far have focused on modern apartments in the skyline in the front row of the Pacific Ocean and on apartments in the unique UNESCO Old Town.
When selecting properties in Panama, we not only pay attention to finding reliable and long-term tenants, but also to the value of the properties and their locations.
We currently buy modern flats in the first row on the Pacific for around USD 2,500 per square metre.
Against this background, when selecting properties for purchase, we also rely on being able to achieve lucrative price increases in the future.
Worth reading
More articles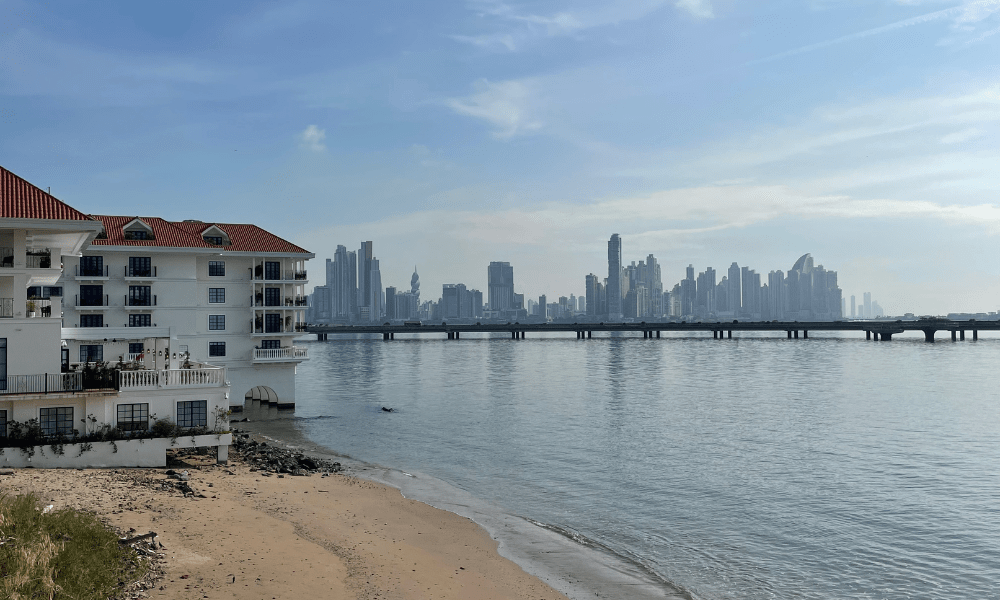 Panama City: Investing in a top location on a budget
Panama City is an up-and-coming destination for real estate investors looking for […]
Positive development in Casco Viejo
The UNESCO Old Town Casco Viejo in Panama City has taken the […]
Real estate investments in Panama:
Profitable, secure and beautiful